For this month's Q&AZN, we are spotlighting a new clothing label on the come up: Sundae School. We first read about the brand on Vogue.com and the headline caught our attention immediately--Meet the New 'Smokewear' Label Sparking a Stoner Revolution in Seoul. We had to know more.

As many of our Korean fams may know, any usage or affiliation with marijuana in Korea is strictly forbidden and considered a huge drug crime. Just look at the news surrounding South Korean star, T.O.P., formerly from K-Pop group, Big Bang.

We got the chance to connect with Cindy Lim and Dae Lim on how they're trying to change perspectives on marijuana culture within the Asian and Asian American experience, as well as how their upbringing has led to where they are today.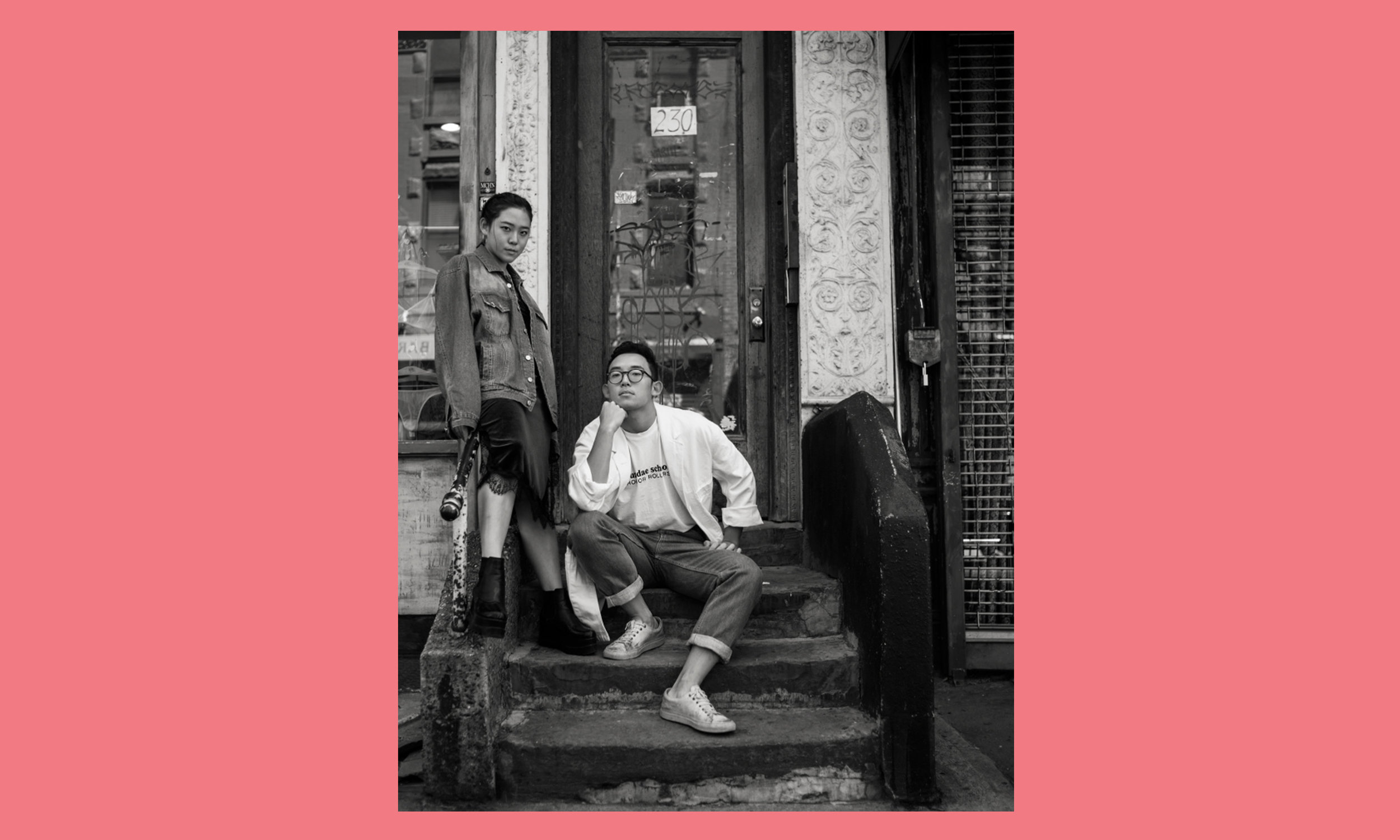 Cindy Lim and Dae Lim are siblings and founders of Sundae School,
a Seoul-based smokewear brand that produces apparel and accessories for honor rollers.
Heritage: Korean
Hometown: Seoul, South Korean but currently based in NYC
Bananas that you both look up to: Phillip Lim and Alan Yang

How did you get Sundae School get started?

Cindy & Dae: We started working on the project this January when we were both in Korea. As a first generation Korean American, we were scared to delve into the smokewear space (especially given the vigilance of our tiger mom) but we thought we might as well try to get some t-shirts and hoodies printed. We launched on 4/20, a national holiday and dropped our first collection Chapter 1: Genesis at Greecologies!

What motivates or inspires you to do the work that you do?

We do it for our fans, and our mother. The fact that 80% of our customers are fellow yellows across the world has been such an empowering thing for us. We communicate with our consumers on a daily basis, and nothing motivates us more than when they tell us how much they appreciate and "fuck with" the stories and the perspectives we are sharing through our merchandise and brand.

There is so much room for Asian American representation in America, and we are grateful and inspired to be a piece of the yellow fabric of America. And of course, we do it for our mother. She really hates our brand and always tells us it's going to fail, and we do it to prove her wrong <3

How has your heritage influenced your creativity?

Growing up in Seoul under a tiger mom, our childhood has inevitably made us to be "honor rollers" in the traditional sense, but we always found different creative outlets through extra-curriculars at school whether through art, fashion, or music. When we came across the ocean to the States, weed definitely was a catalyst into exploring our creativity, and we would often spend hours in front of the sketchbook or the iPad just doodling cartoons and sketches - we adapted into a new type of a "honor roller." We are Korean American, which is separate from just Korean or just American--this cross-cultural amalgamation is what helped us influence our creativity.

Why do you think it's important that brands like Banana Magazine and Sundae School exist?

There is a definite problem of "yellow invisibility" in America. Just because it is not as serious in magnitude as injustice that other minorities face (e.g., no one is searching us for bombs and drugs) DOES NOT mean that it is not a real issue at hand. That is why it is essential for brands like Banana Mag and Sundae School to articulate and share our stories and voices and propagate them through media, in all shades of yellow.

You just gave a sneak peak to your next collection at NYFW Men's Capsule show. Is there anything about Chapter 2 you can share with our readers?

Our goal is to always strive for higher education. So naturally for our collection, we wanted to improve upon our first collection to go beyond just plain sweats and tees, and introduce a new interpretation of smokewear. Chapter 2 is titled, "When Tigers Used to Smoke," which is an idiom for long long time ago, and it's actually how every Korean folklore begins.

We hope to showcase our take of yellow counterculture through the lens of Western youth culture through the garments and the narratives we are sharing. The full release with merchandise and caps will be around late August (back to school!) so keep us on the lookout.

Plug us in- where do we find y'all on the Internet?

Website: www.sundae.school
Instagram: @sundae.school